Welcome Jaguars!
Don't forget to fill out the form on the last page to acknowledge completion/participation for our records.
As part of the First Year Connection Orientation (online), you will build a foundation of knowledge of the student support services and resources available to you as well as learn how to navigate online tools that you will use as a student.
All students who are new to South Texas College must attend in person or complete the online First Year Connection – New Student Orientation.
---
Coronavirus Update: STC Essential Services, Food Pantry Open By Appointment Only.
Appointments will be available for students dealing with issues they are unable to resolve online or remotely including enrollment, financial aid, counseling, and advising.
STC will still be ensuring it is following local, state, and federal guidelines for scheduled appointments, including making sure there are no more than 10 people per group, social distancing, and the use of personal protective equipment.
South Texas College has received authorization to open limited, essential services by appointment only. Appointments will be available for students dealing with issues they are unable to resolve online or remotely including enrollment, financial aid, counseling, and advising.
To request an appointment for student support services (M-F, 8am-5pm)
---
Please review Part I, II and III and acknowledge completion/participation on the last page, for our records.
---
Setup Your Accounts
New students will need to activate their accounts before using Blackboard. This also includes setting up your JagMail email account (Office 365). Already have an account but forgot the password? Follow the links below to get squared away.
---
JagNet
JagNet is South Texas College's web portal that provides personalized access to web services. You may customize JagNet so that the information and tools you need and want are available when you log in. All registered students, faculty and staff have access to course information, group tools, campus life, work life, personal, etc.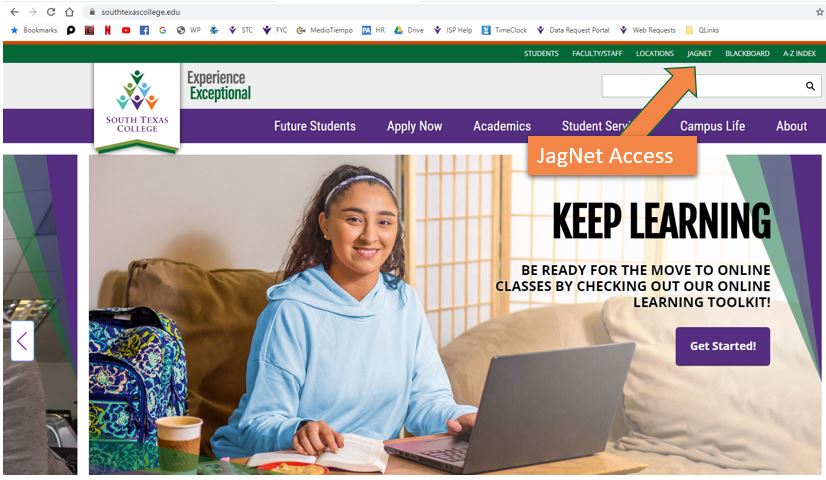 With JagNet you can:
Register for Classes
Purchase Parking permits
Check Grades
Check Financial Aid Status
Pay for Tuition
Access Learning Tools
Etc
---
Blackboard
Blackboard is the official communication software online students use to communicate with faculty and other classmates. With Blackboard students can receive mobile updates about their courses, complete assessments, participate in discussions/sessions, and view your grades.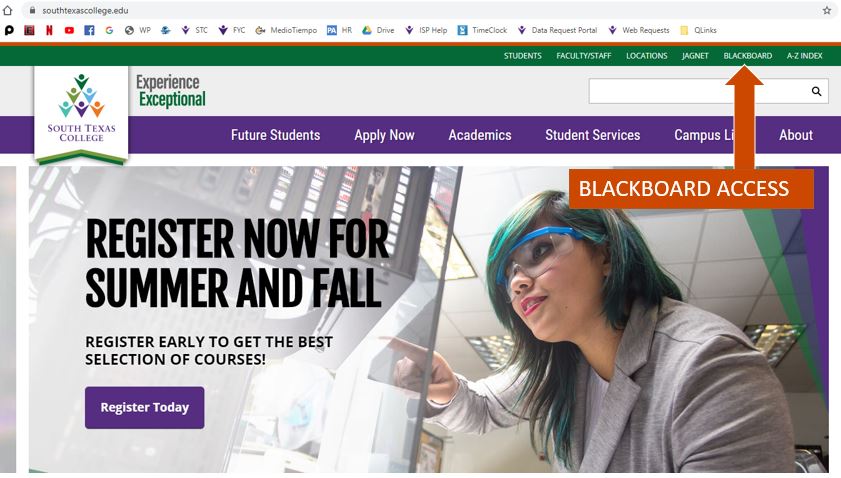 ---
JagMail

JagMail is South Texas College's official means of communication with students. Stay informed…Activate your free STC email account. If you've forgotten your STC JagNet password, please visit the MyPassword site to reset your password. Please note, if you haven't setup your user profile and secret questions, please contact the IS&P IT Service Desk for assistance.
Call 956-872-211 or send email to isphelp@southtexascollege.edu.
---
DegreeWorks
DegreeWorks is a comprehensive, easy-to-use, web-based academic advising and degree audit tool that helps students and their advisors successfully navigate curriculum requirements. A DegreeWorks audit is a review of past, current and "planned" coursework that provides information on completed and outstanding requirements necessary to complete a degree/major/minor/concentration. Anywhere you can log in to JagNet will allow you access to DegreeWorks.

Provides real-time advice and counsel
Speeds time to graduation
Streamlines the graduation process
Allows direct access to multiple related services and advice through hyperlinks to catalog information, class schedules, and FAQs
---
Office 365
The Microsoft's Office 365 suite allows you to keep working no matter where you are and is free to all students and STC employees. You'll need to login with your full STC email (youremail@southtexascollege.edu). You will be able to access ALL Microsoft products (including Word, PowerPoint, Excel, etc.). It is available online or can be installed locally to your PC or Mac with free cloud storage and access.
---
WiFi Access
Wireless connectivity is provided to all students, faculty and staff to promote mobile learning. The college provides limited support for personal wireless technology and users are expected to understand how to configure and operate their devices accordingly. All wireless devices connecting to the South Texas College's network are required to have current and automatically updating antivirus software.
---
Online Learning Toolkit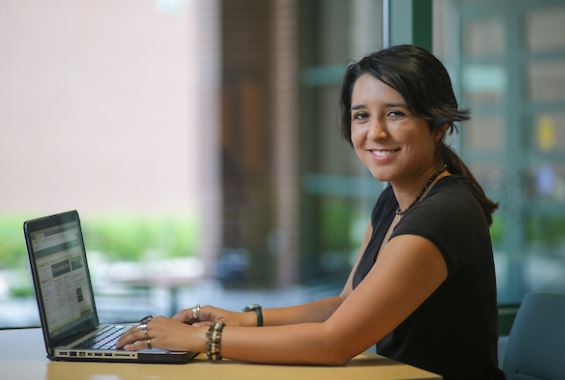 This toolkit was developed to provide students resources and support as they keep learning in the event of rapid changes due to emergencies. The tips, tools, and resources in this page are here to support students with unexpected transition to remote learning and promote course completion.
---
One Username, One Password
Information Technology has implemented "One username, One password" to facilitate access to computer systems used throughout the college. With this initiative, students, faculty, and staff are able to log into computers and several applications such as Jagnet, Jagmail, faculty/staff e-mail, Argos, WebFOCUS, and Blackboard using one username and one password.
---
Student I.D.
All students are responsible for obtaining an identification card at the time of initial registration with the College. Students are expected to show their Student ID card at all times to be identified as a current student and when conducting College business. The Student ID allows students to access student support services; including the library, campus computer labs, and the Centers for Learning Excellence. Student identification cards are issued to students free of charge and are available at the Enrollment Centers district wide. The Student ID card replacement fee is $15.
---
Bookstore
Need to purchase books or any other school supplies? Visit the Bookstore online or on campus. Save on your professor selected text books by buying or renting with their price match by visiting the bookstore.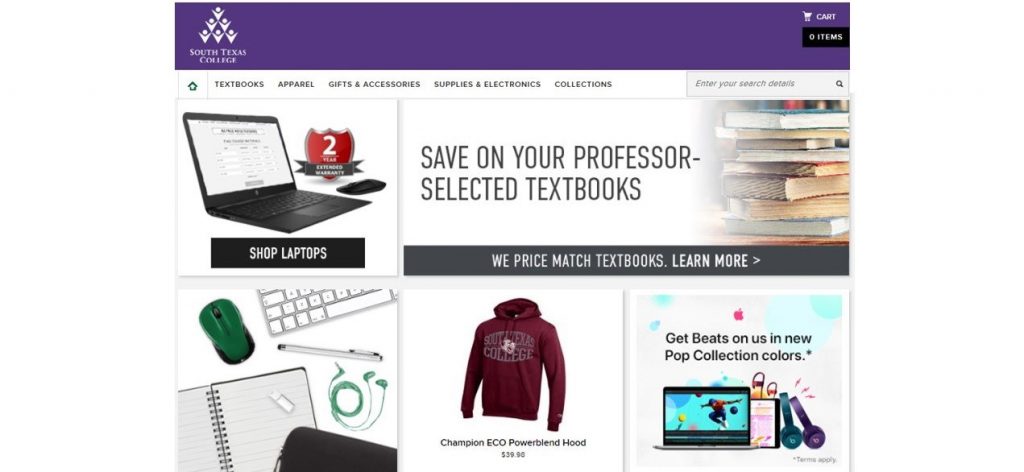 ***South Texas College advises that a student of this institution is under no obligation to purchase a textbook from a college-affiliated bookstore. The same textbook may also be available from an independent retailer, including an online retailer.
---
Parking Permit
All students, faculty, and staff must purchase a parking permit for each vehicle or motorcycle that will be parked on South Texas College property, with the exception of the Pecan Campus Park and Ride facility at Pecan Campus Lot 16 that does not require a permit. A parking permit does not guarantee a parking space, but does authorize parking in designated areas. A parking permit is required for each vehicle and cannot be transferred from one vehicle to another.
A parking permit can be purchased online by students, faculty, and staff through the college JagNet website.
---