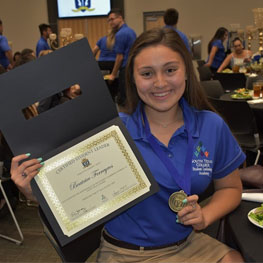 The Office of Student Activities and Wellness (SAW) offers many opportunities for South Texas College students to invest in their development as a leader.
The student will learn to identify their unique leadership style so they can be aware of what practices are most useful for them and what strengths they bring to future employers or academic programs.
Throughout the year, we provide workshops and training, one-on-one consulting with student leaders, interactive experience to spark conversation on leadership and leadership retreats.
Looking to Get Involved?
As an Academy participant, you will meet leaders from our community as well as other motivated students and staff…and the Academy looks great on job qualifications and resumes!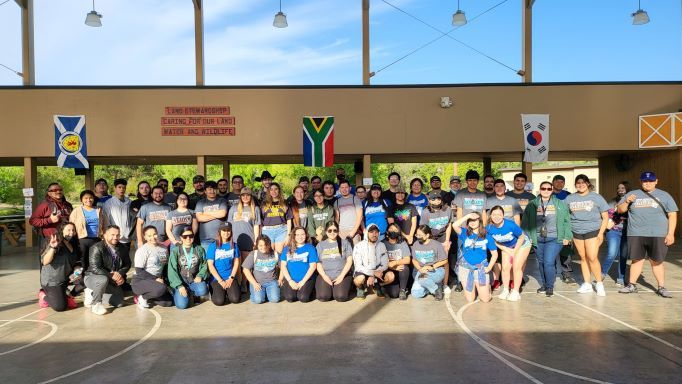 Kickoff Event
Students will register, meet Academy advisors, reps from local volunteer agencies and receive an introduction to the curriculum and calendar of events. Food, games and an interactive workshop will kick off the program.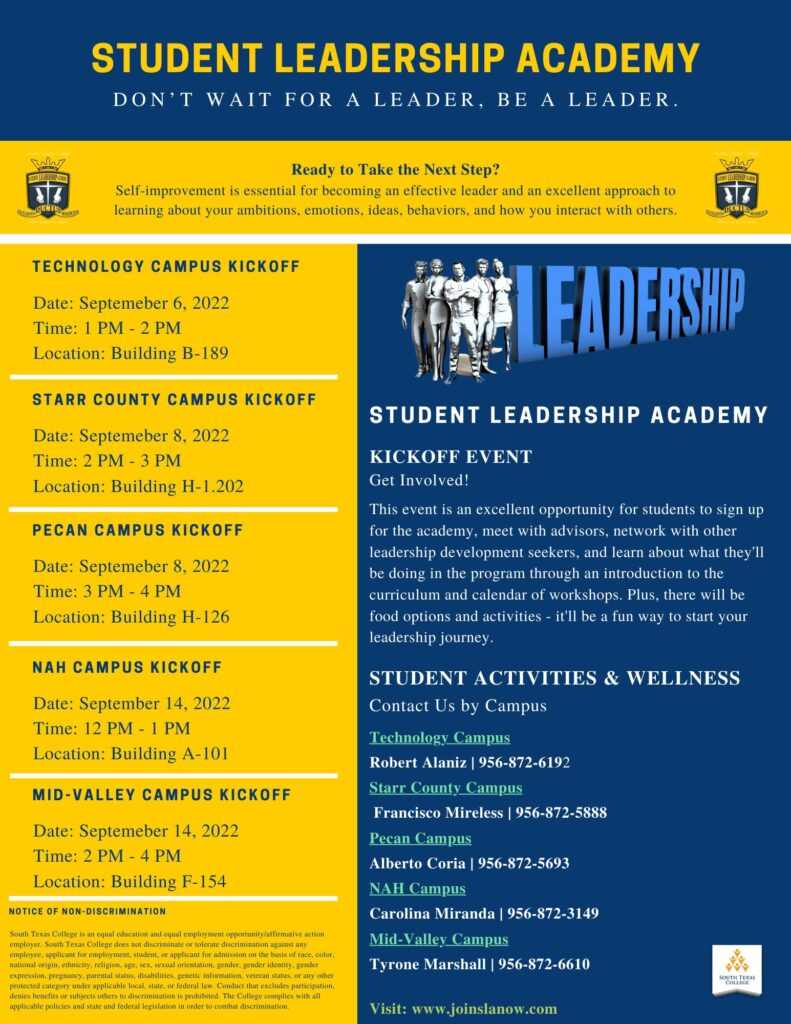 Workshops
Interactive Workshops on the following topics:
Model the Way
Inspire A Shared Vision
Challenge the Process
Enable the Heart
Encourage the Heart
Effective Communication

Graduation Requirements
Graduation from the Academy requires that a student attend 10 workshops and complete a minimum of 20 volunteer hours. Each graduate will receive a certificate and pin for completing the Academy.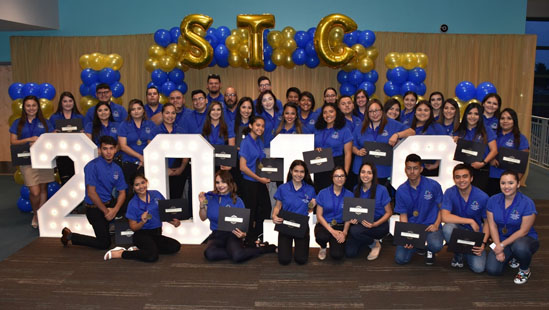 We are with you every step of the way
We make sure the workshops are convenient for active students by scheduling them at various times and locations – so it is easy to plan them into your schedule! Just stop by and visit our Academy advisors to see what matches you adequately.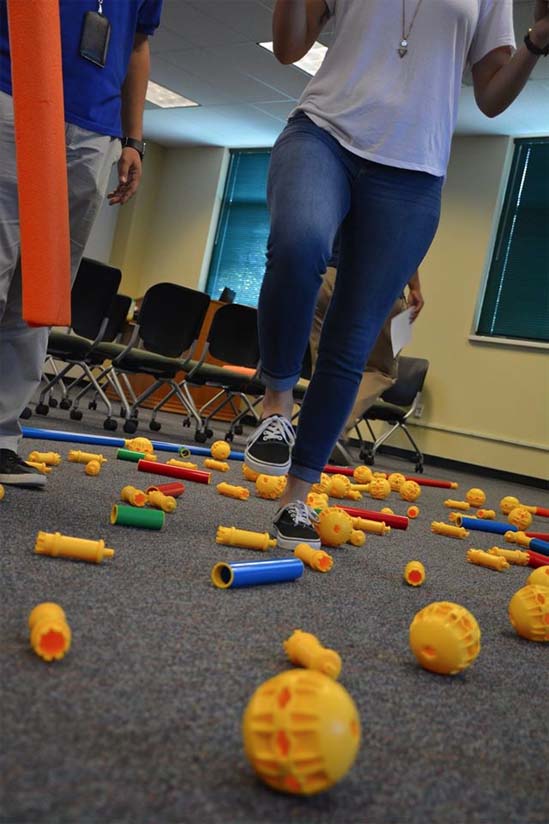 Find us on Facebook: www.facebook.com/stcsaw
https://prezi.com/a6i_vhqws3lg/marshmallow-challenge-strategic-thinking/