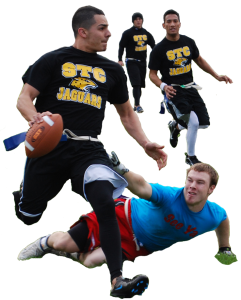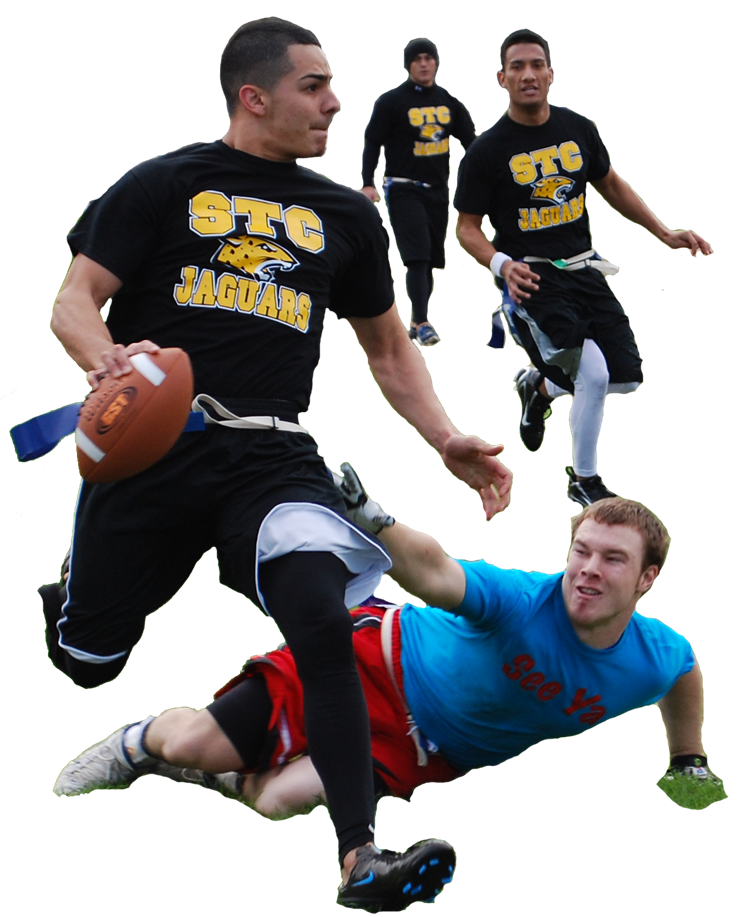 Intramural Sports offer opportunities for students to engage in a variety of recreational sports in a supportive and safe environment that enhances personal development, increases physical and mental health and encourages social interaction.
Register Online
All intramural participants must register with IMLeagues.  IMLeagues allows you to sign-up for intramural sports and view all your team's schedules, brackets, and results.  It also allows you to keep track of individual and team stats, gives you easy access to communication with Intramural Sports staff, allows you to message friends to set up practices and pick up games, and to receive instant alerts through text messages or emails about canceled games, deadlines, and more!
Online Intramural Sports
Hello fellow Jaguars!  We hope everyone is staying safe during these trying times.  We now have some online options for you to participate this remainder of the Spring semester.  Check out what we have to offer at www.imleagues.com/SouthTexasCollege or on your IMLeagues App! For more information email lmbanda@southtexascollege.edu.  All events are open for registration and will begin on April 8th or 13th.
Registration
Mobile App
Sports Schedule